The Best Christmas Songs… That Don't Play Endlessly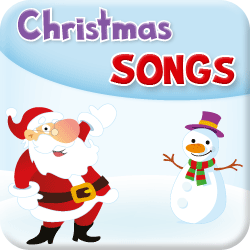 James Paradiso '18, Editor-in-Chief
December 20, 2017
You're a Mean One, Mr. Grinch – 

Thurl Ravenscroft
Well, I know that this song is played often; but, in my opinion, you can't have a Christmas song list without this nostalgic treasure. Original and twisted, "You're a Mean One…" breaks free from the restrictions of Christmas music (reindeer, elves, and snow). It's undeniably one of the best, meanest Christmas tunes.   
Santa Stole My Lady – 

Fitz and the Tantrums
Without a doubt, this song is a nod to Jackson 5's "I Saw Mommy Kissing Santa Claus." Although it's an odd Christmas song–writing off Santa for having an affair with the singer's love — it brings new life to dull, repetitive and often restrictive holiday tunes. Its persistent horns, ringing bells, and unique vocals bring warmth upon cold winter days.
Baby, It's Cold Outside – 

Zooey Deschanel & Leon Redbone
It's weird to think that Will Ferrel's comical jewel "Elf" brought us this underrated gem. Redbone's raspy voice bounces off the light keys and Deschanel's impressively high vocals. Though it's a cover, this duet takes the song to new lengths unlike like other modern takes on this tough vocal coupling.
Go Tell It on the Mountain – 

Drew Holcomb & The Neighbors
Drew Holcomb's folk take on this Christian classic breathes new electricity into this song. I've heard these lyrics too many times — it being the trademark Catholic school Winter concert song of choice — but this band's live recording and use of guitars and banjos delivers a pleasant reimagination with great energy.
Winter Things – 

Ariana Grande
It's refreshing to hear a newly composed winter song. There's only so much you can do with a holiday jingle, but Grande sings of Christmas in an untraditional climate. Her angelic vocals coupled with simplistic ukulele strums pair perfectly.
Santa's Coming For Us – 

Sia
Sia's Christmas album, released just weeks ago, was rushed and unlike her normal sound; however, this song shines through. With Sia's trademark crackling vocals and catchy lyrics, the song feels as radio-friendly as her recent hits, but wintry enough with lively horns and ever-present bells.
Holly Jolly Christmas – 

Sufjan Stevens
Sufjan Stevens' Christmas album sounds like it was made by children in the best way possible. The childlike flutes and train whistles backed by an actual children's choir brings about Christmas nostalgia like no other song. The entire album is filled with songs like this, but "Holly Jolly Christmas" showcases Stevens' youthful exuberance like none other.