Another Year, Another Prep Christmas Video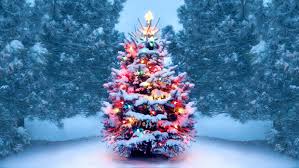 It's that time of year again!
With the holidays right around the corner, festive movie-watching is a popular way to get int0 the Christmas spirit. For many years, Prep has been able to display its collective creativity by making Christmas parodies and shorts here at Saint Peter's.
That said, pleasing both the Prep students and faculty members is a difficult task. However, as if by a Christmas miracle, this year's new cast was able to create somewhat of a masterpiece.
The much anticipated 2019 Christmas movie was very well-received. The Christmas movie followed a classic plot, A Christmas Carol. The movie flowed well, never slow or boring. It did not force cameos, each character sharing the screen while still playing a role in forwarding the plot. The movie was funny, made easy-to-understand references, and overall, helped get Saint Peter's Prep in the Christmas spirit, regardless of the everchanging environment.
Although students may have doubted the movie at first, the cast was able to put forth a movie that incorporated the best of movies past. The ability to put Prep in the Christmas mood, right before dismissal is admirable and even brought in the concepts of the Magis and Men for Others.