2019 Prep Swimming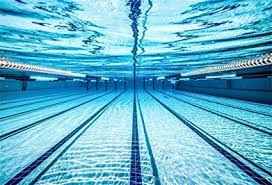 The 2019 Prep swim season is off to a strong start. Currently sitting at 2-1, they have only lost to Summit, one of the toughest opponents in the year. Even this meet was a pinch as Summit barely won with a one-point lead. Despite the fact that Prep lost, every team member swam their hearts out. Some notable swims were Gabe Orbe's school record of 50.7 seconds in the 100 backstroke and Kevin Whitworth's 1:45.7 in the 200 free. There were many more personal records achieved at the meet, but these were some of the most remarkable.
The previous two meets in the year were against Delbarton and Don Bosco. Prep performed strongly against these schools as well, the only difference being that they won by a landslide at both meets. Coaches and captains are all very confident that state finals are within reach this year, but there is still plenty of ground to gain before that is reality. 
Captain Ben Norris said, "I think we are in a great spot. We lost to Summit by one point which shows that we are just as good, if not better than last year. I think the winter training trip will help us get our B and C lane swimmers up to their maximum potential. What makes our team so hard to beat is our unique depth and adaptability."
As every swimmer continues to work hard, we encourage you to cheer on this astounding Prep swim team.