Best Films of 2017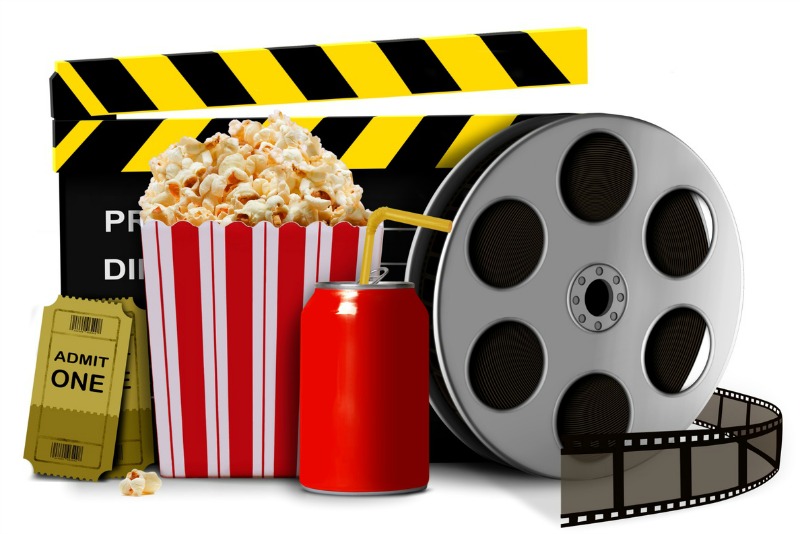 James Paradiso '18, Editor-in-Chief
February 6, 2018
Mother!

dir. Darren Aronofsky, Starring: Jennifer Lawrence, Javier Bardem
Mother! is a decisive film–some call it offensive and disgusting (even garnering multiple "Razzie" worst film nominations) while others herald it as one of the greatest. The most honorable thing about this movie is that it dares to be different and brash while using mainstream actors (with a tremendous–even Oscar-nominee worthy–performance by Lawrence). It's also a movie that sticks with you and makes you question theology causing the viewer to ponder its metaphoric value.
Get Out

dir. Jordan Peele, Starring: Daniel Kaluuya, Allison Williams, Bradley Whitford, Catherine Keener
Get Out is a brave movie that fulfills all the expectations. It's writing is eerie and smart and its theme of psychological horror wraps you in. Kaluuya, though, feels restrained in his acting in the first half but towards the end he bursts with emotion and characterization. It will hopefully get nominated for well-deserved Oscars but may, sadly, fail to be awarded due to its uncommon genre for Oscar winners.  
Dunkirk

dir. Christopher Nolan, Starring: Fionn Whitehead, Tom Hardy, Kenneth Branagh, Harry Styles
Dunkirk is a brilliant period piece; its sound design is among all films' best, its acting is awe-inspiring, and its scenery is horrifyingly exciting. It's a quality addition to Nolan's log of films but it's not worth the hype it received (it's not one of the best films ever). It will surely garner supporting actor nominations due to its surplus of supporting actors (most notably, Tom Hardy's performance).
The Big Sick

dir. Michael Showalter, Starring: Kumail Nanjiani, Zoe Kazan
Kumail Nanjiani's The Big Sick is a fresh, political romantic comedy that is heartwarming and heartbreaking. Definitely one of the best original screenplays of the year, the film is enhanced by great performances from Kumail Nanjiani, Zoe Kazan, Holly Hunter, and Ray Romano. It has more depth and dimension than your common rom-com.
3 Billboards Outside Ebbing, Minnesota

dir. Martin McDonagh, Starring: Frances McDormand, Sam Rockwell, Woody Harrelson
3 Billboards is sharply written and cuts deep. It brings uncomfortable taboos to light: rape, police brutality, and the African-American and female struggles. Frances McDormand delivers yet another Oscar worthy performance rivaling her brilliant performance in Fargo. 3 Billboards is blunt, funny, and bold screenwriting at its best.
The Shape of Water

dir. Guillermo del Toro, Starring: Sally Hawkins, Michael Shannon, Michael Stuhlbarg, Octavia Spencer
Del Toro's new installment is just as odd and heartwarming as his other explorations. His stylish, romantic spin on traditional monster movies is bold and enjoyable to watch. Sally Hawkins' magnificent performance as an incomplete, mute woman is stunning. Michael Shannon, in his type-cast role, is entertaining and menacing rather than feeling tired. The Shape of Water combines a period piece, crime, thriller, horror, and romance in a way that has been untouched before.
Stronger

dir. David Gordon Green, Starring: Jake Gyllenhaal, Tatiana Maslany
Stronger, yet again, exhibits Jake Gyllenhaal's fantastic acting that will go unrecognized while Tatiana Maslany finally breaks through in prominent film work. David Gordon Green crafted a beautiful biopic that focuses on the main character's internal struggle with precision. Stronger wields the ability to move audiences to tears and bring about hope.  
A Ghost Story

dir. David Lowery, Starring: Casey Affleck, Rooney Mara
As David Lowery returns to indie experimentalism with his friends Casey Affleck and Rooney Mara in A Ghost Story, he finds intense and emotional clarity. In this peculiar film that feels almost like a fable, Kesha summons spirits via a ouija board, Affleck moves under bed sheet and talks only with subtitles, and Mara eats a pie for five minutes straight without dialogue–then throws it up! Lowery is able to balance universal truths and personal moments with such grace. The quiet tension of this film stays with you like a sheeted Casey Affleck following you.
Lady Bird

dir. Greta Gerwig, Starring: Saoirse Ronan, Laurie Metcalf
Greta Gerwig's directorial debut is loveable, simple, complex, and universally acclaimed. It's a sensational peak into teenage life and an in-depth, beautiful exploration into a mother-daughter relationship. Ronan and Metcalf are a perfect pair in this film; their back and forth is realistic, honest, and vulnerable.
Call Me by Your Name

dir. Luca Guadagnino, Starring: Timotheé Chalamet, Armie Hammer
Luca Guadagnino's tour de force is an ode to love stories of yesteryear with progressive modernization. Chalamet and Hammer play enchanted lovers set upon the enchanting backdrop of northern Italy. The writing is subtle and simple but exudes admiration and magic. The performances are youthful and poised. Definitely a contender for multiple Oscars, Guadagnino's film will continue to continue to captivate and move audiences for years.
Honorable Mention: The Killing of a Sacred Deer, Okja, Wonder Woman, The Greatest Showman, The Blackcoat's Daughter (competed in film circuits in 2015 but wide-released in 2017)