Attn: Parents! 2020 Christmas Guide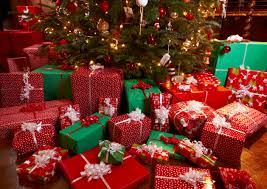 The Christmas season is right around the corner and trying to find the perfect present for a teenager can be difficult at times. Every year or even month, there is a new "trend" in products and accessories admired by teens around the world. This guide is the most recent, up to date, teenage-Christmas wishlist. Regardless if you are a parent looking for a gift or a teenager looking for something to ask for, this article is for you!
Xbox Series X/Playstation 5:
These consoles are two of the most hyped products of 2020. Every single teenager has most likely heard of either the brand new Xbox Series X or Playstation 5. Although these gaming devices are extremely popular and wanted by millions of teens around the world, the huge demand for these products are the reason for the hefty price tag, which can range from $500 to even $1,000. Also, good luck getting your hands on one even if you have the money!
Headphones: 
Especially with virtual learning during the pandemic, headphones are essential for obtaining a peaceful learning environment. They help block out distractions and reduce diversions. Some higher-end headphones/earbuds include Apple Airpods and Beats. More affordable headphones/earbuds can be found on sites such as Amazon. A quality pair of headphones can be found for the low price of only $30. 
Clothes:
When I say clothes, I don't mean socks. (Please no socks!) I mean casual clothes such as sweatpants, jackets, crewnecks, or sweatshirts. Unlike luxury brands, such as Gucci or Supreme, some affordable, trendy clothes can be found at sites such as Nike, Hollister, Abercrombie & Fitch, Champion, etc.
Video Games:
Video games themselves can come with a relatively hefty price tag, which often range from $65-$100. Some newer games include Cyberpunk 2077, Call of Duty Cold War, and Microsoft Flight Simulator 2020. Some older, but still popular games include GTA 5 and even Rainbow 6 Siege. Teenagers are always looking for new games to play, so video games can be the perfect Christmas gift. 
Phone/Laptop:
These, of course, are on the more expensive side. Apple recently released the Iphone 12, starting at $799. Apple also released a new MacBook, with the brand new M1 chip, a processor made by Apple itself to replace the regular Intel processor.