Christmas Buyers' Guide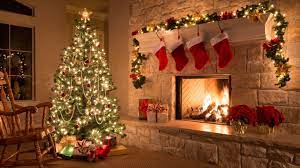 In the spirit of this Christmas season, I am doing what everyone hates to do: finding gifts for friends. Because this is a high school newspaper, I think it is best to focus on what teens want for Christmas. Whether buying for your friend, cousin, brother, sister, or nephew, or even just looking to add to your gift list, this is the perfect guide to read!
LED lights are a staple of every teenager's bedroom. They're pretty cheap, easy to set up, and will fit into any room.
Pretty much any teen that you can ask will say that one of their hobbies is playing video games. In my experience, video games are a way to relax after a long day or a way to have fun with your friends. In terms of which console to get, I would say it comes down to personal preference: I chose an Xbox because my friends play on it.
Although students at Prep are probably immersed in their English class books right now, many kids want books to read that they don't have to annotate, those which they can read just for the fun of it. For mystery lovers, One of Us is Lying is a relatable drama. Someone who likes nonfiction might enjoy Michael Jordan: The Life.
I don't think I've ever met a teen that doesn't own a sweatshirt and love it. I know some people that have on that they wear all winter (personally, I have a three-hoodie rotation). But, these get dirty and grown out of quickly. Some good recommendations are ones with sports teams, mostly from Fanatics.com. The best all-around option, in my opinion, is the Nike Sportswear Club Fleece. There is an array of colors to choose from, and the small logo is a classic Nike design.
In case you haven't noticed by now, there is no such thing as wired headphones. Everyone you see wears stylish, convenient wireless headphones. If the person you are buying for has Apple products, I think Airpods are by far the best choice. The compatibility that Airpods display with the iPhone is unmatched. If there is no Apple product in the mix, I think Beats are the best. They have the best quality in my opinion out of the headphones, and they're harder to misplace. Either way, wireless headphones are essential to doing tasks while listening to music in a manner which you won't get in your own way.
In a world where people are on their phones so much, it is easy to find yourself out of battery. When outside and not near a charging outlet, a portable charger is the most helpful thing in the world. Most are pocket-sized, and require a wire to connect to your phone. My personal recommendation is the Anker PowerCore 10000. Although a bit pricey, the cost is worth the lightning-quick charging time and everlasting battery life. I never find myself in a dire situation for some juice when I have a portable charger around.
Of course, this gift guide wouldn't be complete without a shoutout to the Campus Shop. I truly think that the items there are worth buying. My personal favorite is The Classic Maroon PREP Sweatshirt, which I am currently wearing as I write this. Another preference of mine is the Vantage Jacket, which is sleek, slim, but protects well against cold weather. Many of the shirts I find to be stylish, and I find the hats especially appealing. Anyone who goes to Prep can never have enough clothes from the Campus Shop.