Advice to Freshmen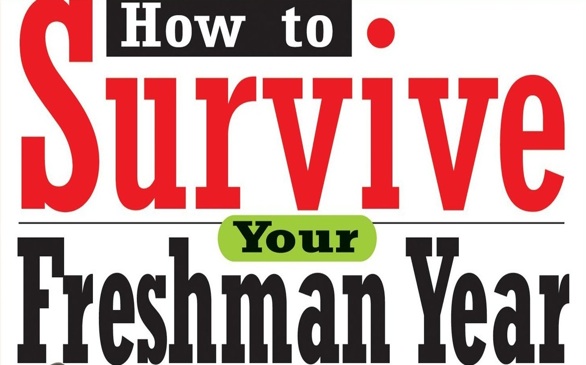 Jacob Saavedra, Staff Writer
December 2, 2016
So you completed your first marking period at Prep. I'm sure you've learned a great deal about what it is like to be a student here. Undoubtedly, you've grown accustomed to your commute and have (hopefully) learned your way around the school. However, there are some things you may not have figured out just yet, let alone have mastered. Here are some of the things I learned during my freshman year at Prep; you're better off holding onto these as best you can rather than having to figure them out the hard way!
The first thing you need to know is to get your work done as early as possible. Having to do five assignments in two days is an uphill climb. As a (former) expert-procrastinator, I know it is very difficult to stop yourself from delaying the inevitable. Trust me, saying "I'll do it tomorrow" tends to be a dangerous path.
The next thing you need to do is to try and foster relationships with classmates in each class on your schedule. You don't need to be best friends with everyone, but it can be a great comfort to have a trusted peer to compare notes with and to continue the conversations from a given class period. He can be helpful if you miss a day of class or if you need to do collaborative work.
Another great idea is to grow comfortable talking to your teachers. You could have been the "top" student in your elementary school, but I assure you that lessons will appear while at Grand and Warren that challenge you, often regardless of the time you put into the textbook. Do not be afraid to talk to your teachers! They are passionate about their subjects and want to see students learn and develop into well-rounded young men.
The dress code is an area of Prep's culture that many students have unfortunately learned the hard way. Very few students want to come to school on a Saturday morning. It is not difficult to avoid: double-check that you have everything that you need before you leave the house and leave extra items in your locker.
The last piece of advice I'd give my freshman-self if I had the chance is to promote membership in a club or activity. Although the Activity Fair has come and gone, it's not too late to reach out to a club's moderator or president to get involved. I'd imagine most would be happy to have you there!
Those are a few of the things that I learned during my freshman year at Saint Peter's. I hope that they will help you out during your first year here; I know they would have helped me!