Looking Back and Forward on Two Years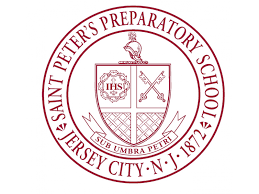 Patrick Keenaghan '19, Staff Writer
May 18, 2017
Midpoint. One word that accurately describes where I am in my high school career. It is crazy how fast time flies past you. It seems not so long ago when I was opening my acceptance letter to Saint Peter's and now here I am wrapping up my sophomore year. These two years were a blur. It's almost impossible to slow moments down in order to enjoy and remember them.
I remember my first day, walking through the front doors with a sense of uncertainty, not knowing what was going to happen or who I would meet. My mentality has changed since then. Prep has allowed me to grow as a person and a student. Two years through and I can already see my growth between then and now.
These two years have been challenging and rewarding all at the same time. Even amidst the struggles of commuting everyday on the train, spending late nights studying, and balancing extracurriculars, there are still rewards I will take with me forever. The same can be said for countless other Prep students who have deadlines to make and things to do.
The highlight and climax so far of my Prep career came in the fall this past year. In a Hudson country playoff soccer match, I was lucky enough to score a goal to give Prep the lead against Union City. The goal itself was not the impactful part of the memory, but the celebration. I came running down the sideline where all my teammates and Prep brothers cheered with me. That moment of camaraderie is what will stick with me most. I hope there were will be more moments like this one in the future.
More importantly, I look forward to the next two years and the exciting times ahead, including my college decision and retreats such as Kairos and Emmaus. Two more years with Prep brothers.
I am glad there's still two years left to enjoy them. The coming years hold a lot.
My goalsfor the future is not only to be accepted into a good college but also to enjoy the rest of my high school years. I hope to have cherishable moments that will remain with me. I want to be able to look back and say those were the "good ol' days".