Looking Back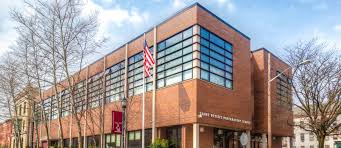 The end of the first Marking Period has come, and with it, many new ends and beginnings. The freshmen are ingratiated at Prep; Dr. Gomez, '91, our new President, has returned home; the seniors are deciding on college; and the football playoffs are underway.
Much has been happening at Grand and Warren over the first three months of the year. Freshmen participated in the follow-up to their Ignite retreat in September, Re-Ignite. Sports have also been very active: soccer won the county title against Kearny, football has advanced to the NJSIAA Finals, and cross country finished second in the Group meet, among several sports. In fact, Prep held its first Pep Rally in several years in celebration of the fall sports and their accomplishments.
In other happenings, the Great Ignatian Challenge is well under way, with the goal of raising amenities for those in need. The ever-popular Prep Fashion Show had a strong showing two weeks ago. Finally, Prep hosted its Fall Open House for current 8th graders, who will soon take the HSPT as they apply for admission
Signs of a good year underway are everywhere at Prep as we start the second Marking Period of the year and look forward to the holidays.