Quarter Zips… Everywhere?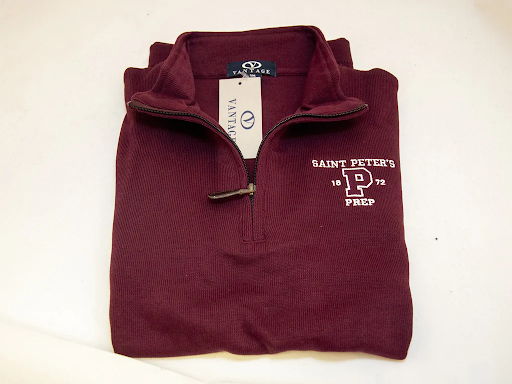 On the first day of the second semester, a major announcement was made to students following our practiced 'A' day Ignatian Examen. After Mr. Morris gave an update on JUG policies, Rishi Bhandari, our Student Council President, announced that juniors are now permitted to wear a quarter zip in place of a jacket or cardigan alongside seniors. As juniors across campus rejoiced over the change in dress code, some seniors grew irritated as their "senior privilege" had been broadened to include others! Despite reasons for being upset, it should be viewed as a huge victory for Student Council as quarter zips are largely preferred by the student body. It does, though, beg the question: Where could it go next?
With a new rule will inevitably come some confusion and the testing of limits. During the first few weeks of the change, multiple students — often seniors — attempted to wear a t-shirt instead of a turtleneck or shirt-and-tie combo under their quarter zips. As soon as this became a growing issue, there was the possibility of rescinding the privilege. Since, though, there have not been noticeable problems with students trying to cheat the system; it seems the quarter-zip system will stay in place for the foreseeable future.