Prep's Sheehan Interview Day 2023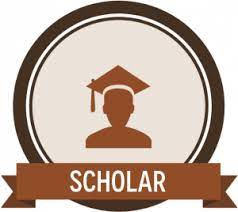 On Tuesday, January 24th, Prep welcomed 50 of its newest admitted students for Sheehan Interview Day. The Sheehan Scholarships were generously created by Gerald V. Sheehan, '48, in 2011 and are awarded to Prep's top applicants every year to cover a student's full four-year tuition. Our invited rising freshmen arrived from dozens of towns scattered throughout New Jersey and New York.  
While here, campus tours were given followed by a joint presentation from current students and Mr. Irvine, Prep's Director of Admissions, in the Hammer Heritage Room. From there, faculty members handled interviews. During those sessions, a student panel addressed parents in the library about topics ranging from overall experiences in the program to retreats and summer enrichment opportunities.  Afterward, guests had the chance to interact with other admitted students and parents, dine a bit and talk to current Sheehan Scholars, teachers, and faculty including President Dr. Gomez, '91. Though some students entered anxious, the hope is that many left feeling confident and ready to embark on the next stage of their academic careers.  It certainly was a pleasure to meet some of the members of the Class of 2027!