As Gentrification Conversation Continues, What Will Be the 'New' New York and Jersey City?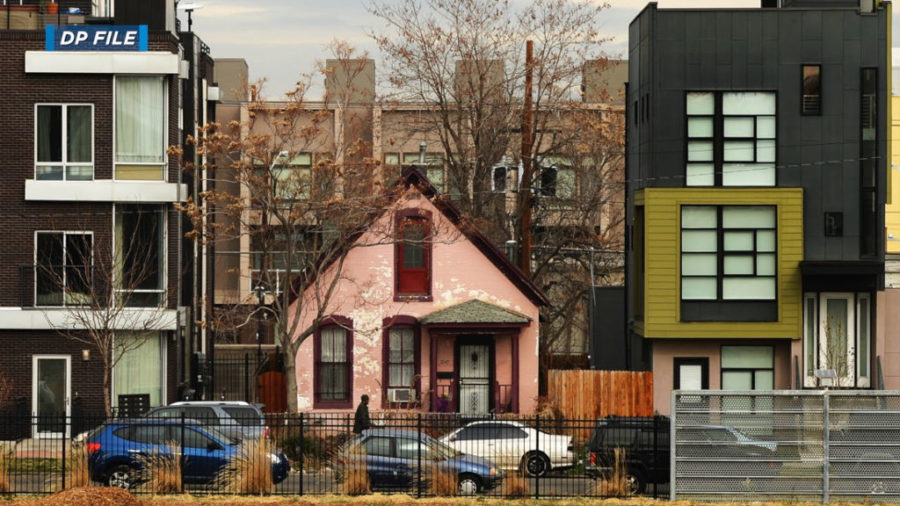 Alessandro Memmolo '19, Staff Writer
October 27, 2017
A new web series has brought gentrification back into the national conversation. Reported by PBS News Hour, The North Pole highlights changes taking place in Oakland, California, especially as experienced by people of color who have lived in the area for generations.
As cities around the world like New York and nearby Jersey City are developing in ways similar to Oakland, they're change drastically, leading to a lot of talk of gentrification in our own area. Gentrification occurs through the renovation of buildings in a poor neighborhood into condominiums, coffee shops, or restaurants, in order to increase the value of the area, often after a period of urban blight. It is certainly a hot-button issue in many cities, with some seeing gentrification as constructive, while others highlight the destruction of older communities and the lack of accessibility of new resources to poor urbanites who are often pushed out of their neighborhoods by rising housing costs.
The same phenomenon present in Oakland has had a profound effect on New York and Jersey City of late. Characterized by a high crime rate and a struggling economy, New York City was a challenging place to live during the 1970s. Baseball fans recall commentator Howard Cosell's famous line, "Ladies and gentlemen, the Bronx is burning," during a game when cameras caught a building on fire, one of many torched, often so landlords could recoup insurance money on defunct properties. Times Square was more notorious for prostitution than for gawking tourists, and Bryant Park was the one of the biggest drug corners in the entire city. Property crime also surged after the blackout of 1977, when people vandalized multiple stores during a raucous night in the city. In Jersey City, neighborhoods in the downtown area, including Paulus Hook, also struggled with corruption and violence during this time, causing the area to appear rundown and desolate.
Despite this, New York managed to birth hip-hop, punk rock, and disco during this era. Residents of South Bronx at a back-to-school party at 1520 Sedgwick Avenue were treated to the first taste of hiphop when DJ Cool Herc showed up with his turntables and a recording of The Incredible Bongo Band's "Apache." Clubs like CBGB's and Max's Kansas City, all havens for punk rock and now permanently shuttered, were also notorious for those who sought some interesting nightlife and adventurous music.
Many trace the dawn of gentrification to Ed Koch's first term in office as mayor. From 1978 onward, it would expand, including rapid changes to the city during the Rudy Giuliani and Michael Bloomberg years. By the mid-1990s, the culture, which many New Yorkers once shared, had been vanquished by the city. As buildings in different neighborhoods were being refurbished into condominiums and chain restaurants, the rent and cost of living rose, causing blue-collar and middle-class New Yorkers to be displaced.
But what does this mean for neighboring Jersey City and students who witness the construction of condominiums and coffee shops along Palisade Avenue between Union City and The Heights on the way to school? Many Jersey City residents are expressing fears that the town's community and culture will be lost as gentrification inevitably continues. It is crucial to realize the effects of "urban renewal" on established residents who share memories of a city. Therefore, cities need to question their own priorities and perhaps put limitations on hyper gentrification in order to create a more balanced economic and social system for residents.