Proposed Affordable Housing Reno Causes Controversy in Jersey City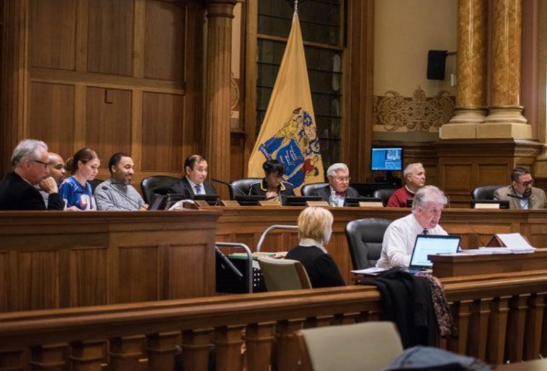 JERSEY CITY — A representative from NC Housing Associates proposed a 30-year tax abatement from the city of Jersey City to renovate two existing properties and add a total of 28 affordable housing units in the city's most desirable neighborhood.   
"I believe it's important for us to keep affordable housing," said councilwoman-at-large, Joyce Watterman, in an interview. 
Councilwoman Watterman acknowledges the historically high rents in Downtown Jersey City and generally supports rent control in this district, however, she also emphasized that "these are not the best ordinances" and that the city should focus on sustaining its current affordable housing units.
Councilman Richard Boggiano of Ward C, who is in strong opposition to the proposal, cited a Stanford University research paper that highlights the disadvantages of rent control. "The Effects of Rent Control Expansion on Tenants, Landlords, and Inequality," by Rebecca Diamond, shows how rent control vastly raises prices by "reducing supply and increasing demand."
Boggiano emphasized the burden this would place on taxpayers while councilman Yun of Ward D asserted that it would be a net loss for the city. 
When asked about his stance on rent control in a private interview, Boggiano admitted the importance of affordable housing but "not the way the city is doing it."
He stated that the city's strict rent control laws, "hurts small buildings and rental condos." 
For now, the number of council members in opposition to this ordinance makes it unlikely that it will go any further, however, affordable housing still remains a hot-button issue in gentrifying Jersey City.