Tensions Persist Following Unanimous Vote for Eminent Domain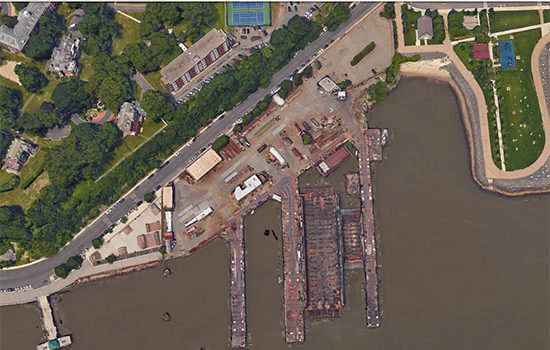 Aidan Wright, Staff Writer
October 28, 2019
HOBOKEN  — It has been almost a month since the city council vote to advise the mayor, Ravi Bhalla of Hoboken New Jersey, to pursue eminent domain on the Union Dry Dock, and even after a month tensions are still high between Hoboken city council and NY Waterway. This started when the dock was purchased by the New York Waterway in 2017 and they had unveiled plans to create a brand new refueling and maintenance dock. 
Even after the vote for eminent domain the NY Waterway is still trying to take the dock back from the city of Hoboken. 
One way they could try to take it back would be "selling the property to New Jersey Transit and New jersey transit doing a lease back to New York Waterway which actually takes the whole eminent domain off the table," Peter Cunningham of the Hoboken City Council said.
Hoboken's city council allowed for mayor Bhalla to use a maximum of 13.1 million dollars for a playground to be built on the dock.  "Once it becomes a park it's a park forever and it is something that the citizenry of Hoboken will always have, if you don't do it and allow it to become a refueling station and a repair facility it probably will be that forever." Councilperson Jennifer Giattino said.
A  case can be made that there are already enough parks in Hoboken and that if they were to use the other docks in surrounding towns that it wouldn't be nearly as useful and accessible as opposed to if they used the dock In Hoboken. NY waterway has also started a petition to get New Jersey Governor Phil Murphy to take a look at the situation. At the moment that petition has 3,636 signatures for Governor Phil Murphy to step in on the situation.