Senate Votes on Biden's Vaccine Mandates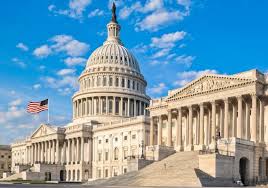 Here's what you need to know:
Democrat Senators Joe Manchin and Jon Tester played a key role in opposing Biden's bill.
Democrats want to protect workers and prevent the spread of the virus, and Republicans want to
respect the rights of workers and employers while preventing government overreach.
This was a struggle – words and opinions battled one another, without a resolution in sight.
Last Thursday, the Senate—largely backed by Republican Jeff Duncan, and aided by Democrats Joe Manchin and Jon Tester—demolished Biden's proposed vaccine mandate bill. According to opposers of this bill, having vaccine mandates in the workplace is 'federal overreach' and do not believe that workers should be forced to test for COVID-19 on a weekly basis. This opposition symbolizes that the Biden Administration wants to stop the COVID-19 pandemic swiftly, but there is still divide on how that should be accomplished.
Some senators, such as Roy Blunt, label these vaccine mandates as "authoritarianism," valuing the worker's choice and the Land of the Free. The Democrats hail this resistance as anti-science, saying that this would further the spread of COVID-19 and possibly cause new variants to emerge. After long periods of arguments and debate, the bill passed 52-48. Despite the efforts of the Republicans (along with Manchin and Tester), this will probably gain nominal traction in the Democrat-controlled House. There is still hope with moving this legislation to the court system, however.
The Democrats believe that the biggest threat regarding COVID-19 is that Americans fail to get vaccinated, and the opposition to Biden's vaccine mandates further amplifies that. Joe Manchin believes the same, but doesn't support mandates on private businesses. He believes that it is not the government's job to tell business owners how to best protect their employees from the virus. However, Manchin does still support vaccination, urging that "every West Virginian get vaccinated themselves." These contrary views presented by Manchin have been condemned by his Democratic colleagues: "Hi, I'm Mike and I'm pro-vaccine," Sen. Mike Lee (R-Utah) joked to reporters at a Wednesday press conference. He continued, "But I'm anti-mandate because I'm pro-worker" (Politico).
The Republicans think that these mandates will hurt small businesses already experiencing a shortage of workers. Amtrak is planning to reduce service because of Biden's vaccine mandates, and other small businesses are struggling to find solutions to the problem. Some are turning to automation which begs the question: "What happens once people need a job?" Businesses will have
become more automated than ever before, leaving less jobs available to unskilled labor. From an analysis by Beige Book: "Transportation and technology firms saw particularly low labor supply, while many retail, hospitality, and manufacturing firms cut hours or production because they did not have enough workers … Childcare issues and vaccine mandates were widely cited as contributing to the problem, along with COVID-related absences." 4.3 million workers quit their jobs in August, which is an all-time high since December 2000.
All of these agendas and opinions were addressed in one way or another last Thursday, and the outcome of this bill (whether positive or negative), will have a great impact on workers' health and the overall economy.
Sources: USA Today, Politico, U.S Department of Labor, Reuters, Federal Register