Elon Musk Buys Twitter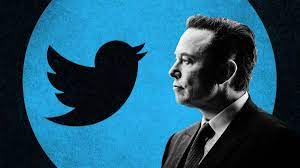 On October 27, 2022, Elon Musk officially bought Twitter. He claimed that he bought it to support free speech. Overall, this acquisition has had a rocky path. Many employees have been laid off, others resigned and Twitter is hemorrhaging money. Supporters of the deal say that Musk's acquisition of Twitter is a success for free speech, while critics think it will lead to widespread disinformation becoming the norm. 
On April 14, 2022, Musk made an offer to buy Twitter for $44 billion dollars. On April 25th, Twitter's board of directors accepted the offer. In July, he wanted to cancel the deal, but shortly after, Twitter filed a lawsuit. In September, he agreed to take the deal again. On October 27th, he became Twitter's owner and CEO.
On November 4th, Musk laid off half of Twitter's employees as a cost-cutting measure since Twitter was said to be losing roughly $4 million a day. He introduced 'Twitter Blue' which gives Twitter accounts a blue checkmark for just $8 a month. Many fake accounts were immediately created; because the blue checkmark was formerly used to verify people, this caused many advertisers — who make up 90% of Twitter's revenue — to leave the site. Later, many employees were asked to come back. On November 9th, Musk halted verifications.
The acquisition of Twitter by the world's richest man will continue to unfold and raise issues surrounding freedom of speech and how the company is effectively, or ineffectively, run.