NBA Christmas Day Games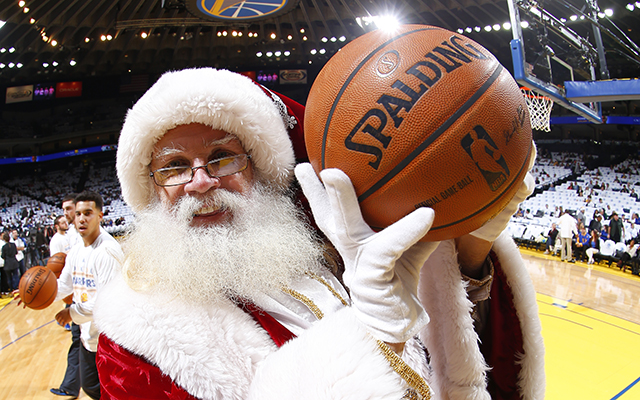 Mike Daly '18, Staff Writer
December 20, 2017
Top 10 NBA Christmas games of all time: (ranked in order)
2004: Heat vs Lakers

1985: Celtics vs Knicks

2012: Thunder vs Heat

2013: Warriors vs Clippers

2000: Trail Blazers vs Lakers

1993: Bulls vs Magic

1984: Knicks vs Nets

2016: Warriors vs Cavaliers

2011: Bulls vs Lakers
 2008: Lakers vs Celtics
12:00 – 76ers @ Knicks
Ben Simmons and the 76ers will travel 100 miles up I-95 to take on Kristaps Porzingis and the New York Knicks. This will be the Knicks' second consecutive appearance on Christmas day.
3:00 – Cavaliers @ Warriors
Lebron James and company will play against the Warriors on Christmas Day for the third time in a row, each being a rematch of the previous year's Finals. Look for that game to be the premier matchup of the day.
5:00 – Wizards @ Celtics
This game will definitely be chippy as it is a rematch of last year's Eastern Conference semifinal. Two of the league's best guards, John Wall and Kyrie Irving, will be going head-to-head during the dinner showcase.  
8:00 – Rockets @ Thunder
James Harden will be going up against his former team as he looks to have an impressive scoring showcase. Russell Westbrook and James Harden each had incredible seasons last year and they hope to replicate it this year as well.
10:30 – Timberwolves @ Lakers
Lonzo Ball and the Lakers play host to Jimmy Butler and the Timberwolves in the nightcap of the Christmas Day games. Last year, the Timberwolves played on Christmas Day against the Thunder and they hope to capture a win on the 25th of December.