Conference Championship Games + Super Bowl Prediction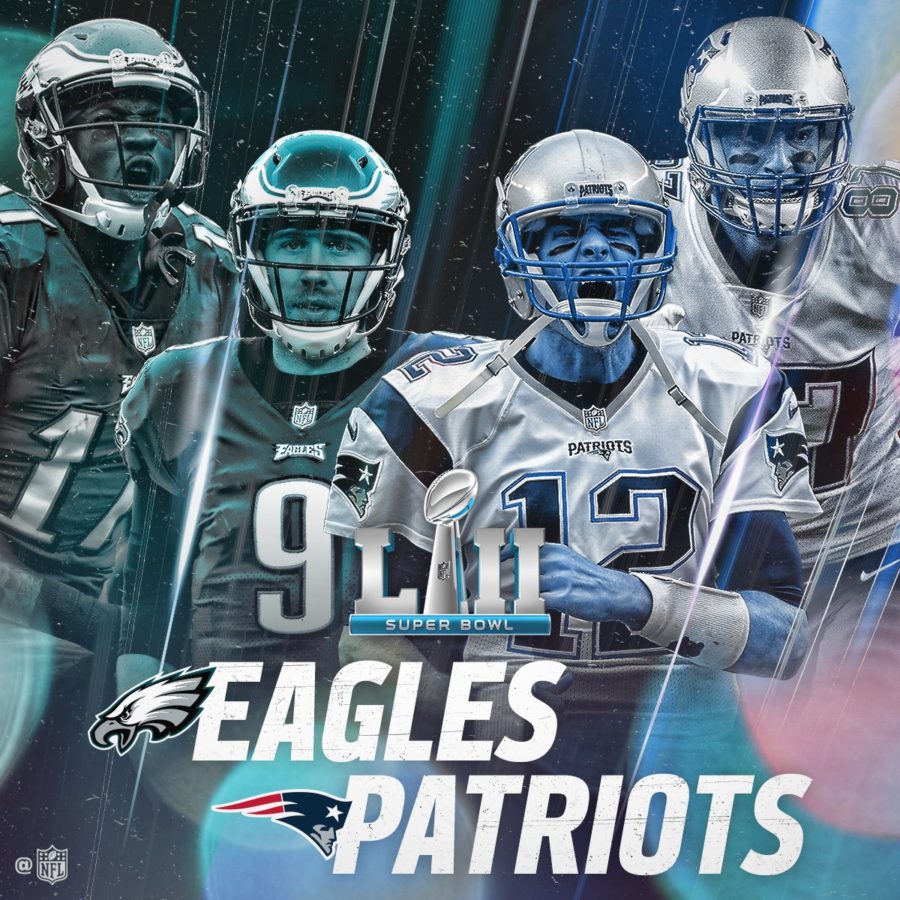 Mike Daly '18, Staff Writer
February 1, 2018
AFC Championship: The Jacksonville Jaguars traveled to Foxborough, Massachusetts to take on the perennial powerhouse New England Patriots. Blake Bortles started the game hot completing eight passes in a row for 136 yards and helped lead his team to a 14-10 lead going into the half. Many believe that Jaguars Head Coach, Doug Marrone, should have went for a field goal to tack on to the lead with easy points; instead, he decided to burn the clock and finish the half. Rob Gronkowski left the game in the 2nd quarter and did not return with what was later diagnosed as a concussion. Regardless, in the second half, the Patriots went on to easily erase a 10-point deficit. The play of the game came late in the fourth quarter when Danny Amendola made a leaping catch in the back of the endzone while dragging both feet in bounds. The Patriots defeated the Jags 24-20 and are now back-to-back AFC Champions. The Patriots now look ahead to this weekend and hope to hoist its 6th Lombardi Trophy.
NFC Championship: The #1 seeded Philadelphia Eagles hosted the Minnesota Vikings on Sunday in the NFC Championship Game. The Vikings jumped out to an early 7-0 lead with a Kyle Rudolph touchdown. The Eagles tied up the game up after a pick-six from Eagles cornerback Patrick Robinson and they never looked back, shutting out the Vikings for the rest of the game and picking off Case Keenum twice. The "underdogs" went on to dismantle the Super Bowl hosts by a score of 38-7. Sadly, for all football fans, we will have to wait another year for a team to possibly play a Super Bowl in its own stadium. The Eagles will try to win its first Super Bowl in team history in its first appearance in 13 years.
SUPER BOWL PREDICTION  
Super Bowl 52 is a rematch of Super Bowl 39; it is shaping up to be a David vs. Goliath matchup. Despite being the #1 seed throughout the playoffs, the Eagles have been underdogs in both playoff games this year due to the torn ACL injury of MVP candidate Carson Wentz suffered during week 13 of the regular season. The Patriots also suffered injuries to key players throughout the season, but have managed to ride high into the SB.
Patriots 31-Eagles 28
I think the Patriots will trail 24-28 with two minutes left. Regardless, this is nothing new for the comeback kings from Massachusetts; Brady and Co. will inevitably capture the lead with seconds left and ultimately win the Super Bowl.