The Current State of the Utah Jazz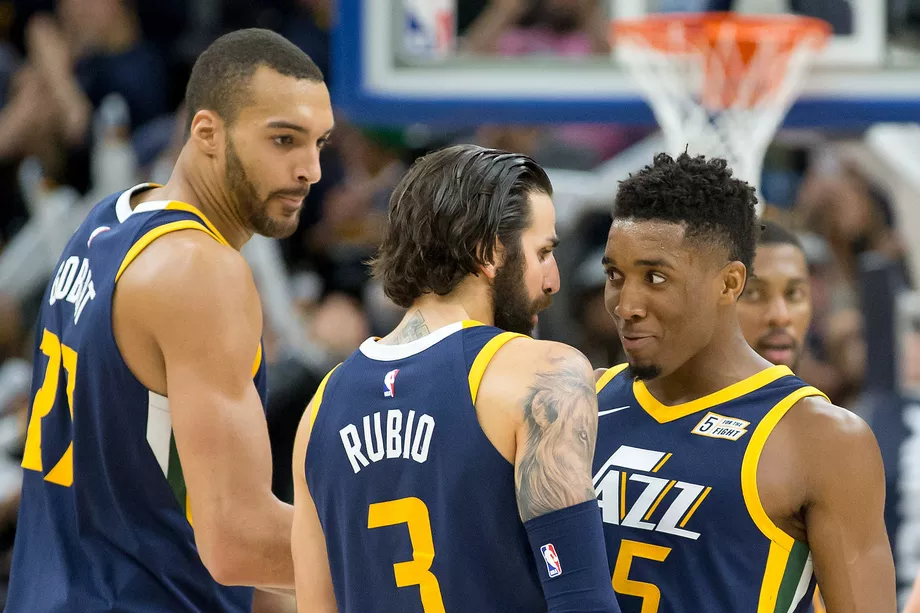 Jay Post '20, Staff Writer
May 2, 2018
In an age when large market teams dominate the game, the Utah Jazz supply a much needed reprieve from the "mega-teams" of the modern NBA. Utah plays with a lineup that does not feature a single All-Star; instead, it is a squad full of once-rejected players. Guard Ricky Rubio, for example, is a 30-year-old Spaniard who was written off by his former team, the Timberwolves, after just one season with the organization. Donovan Mitchell, the closest thing Utah has to a bona-fide star, was not trusted, even in college, and only averaged 26 minutes per game. In the draft, 12 other teams passed on him. The Jazz, however, took a chance on the relatively unproven sophomore, and now he is lighting up the league. The squad has seemingly embraced this "reject" branding, and have used it to fuel its performances on the court.
As the saying goes, "One is only as strong as the weakest link." Utah thrives by not having a "weak link." Many times over the course of the season, the Jazz had seamless, balanced approaches to games with five or six players each having 15+ points and 10+ rebounds. While Donovan Mitchell is a cut above the rest, the remaining squad — while not stars in the general sense necessarily — is filled with capable players who can put in a solid shift whenever called upon.
In addition, the Jazz are aided by stellar team cohesion. The team has great chemistry and it shows on the court. The ball movement is spectacular, and it allows the team to play at a fast pace creating an abundance of open shots. The strong sense of camaraderie gives the Jazz a certain confidence and trust in all teammates, which, while immeasurable by stats, is immensely important on the court.