The Untold Heroes of Sports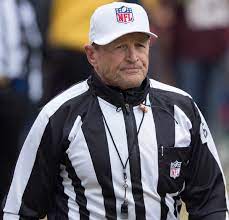 In most sports, there are role enforcers who help keep the game fair and safe. Sometimes players will not be happy with the decisions of these people, but they still do one of the most difficult jobs in sports.
The referees, umpires, and officials must endure some persecution from players for missing a call, but they still go out and make the best decisions that they can. Their decisions must be quick and accurate which can sometimes cause the officials to miss something small. I do not see this as a mistake because there are so many other good calls made that outweigh the missed call. But, good decisions are usually outmatched by a single error. 
One of these officials, who retired a few years ago after 28 years as a referee for the NFL, is Ed Hochuli. Mr. Hochuli was always an interesting referee. He was known for his over-explanations of his calls and straightforwardness of his stature while on the field. He is my favorite official because of this reason. His demeanor while on the field is inspiring because he doesn't back down from his decisions because he made so few mistakes. One of the best moments that I have seen from his officiating career is when he says, "Yes, there are penalties in the Pro Bowl," a few years ago. 
Anytime I see a mistake on television or in person, I like to watch this clip because it shows that referees aren't just there to possibly make a bad call or enforce the rules; it shows that they are there to make sure that players are safe and have fun while playing sports in a fair, balanced environment. These people are the unsung heroes of the sports that they officiate. These people do great things and do not receive the credit they deserve. I think if all fans, players, and officials were similar to Ed Hochuli, then everyone could possibly appreciate each other equally.