Marauder Cross Country Keeps the Tradition of Winning Alive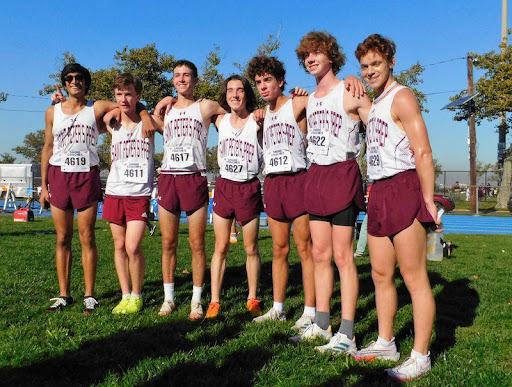 This weekend was huge for Marauders sports!
In particular, the cross country team, which won their seventh consecutive Varsity Hudson County title, as well as the Freshmen title. In the freshman race, the Marauders placed 1st, 2nd, 3rd, and 4th – all being led by Chayan Hurley with a quick 11:06. The Varsity squad went 1st, 3rd, 5th, 7th, 10th, 11th, and 18th, led by team captain Alex Schimmel, who has won this meet his freshmen, junior and senior year with a time of 15:48.99, sustaining the "showing up and going for the win" mentality, as he says. In 3rd place, only six seconds behind, another one of the captains, Teddy McCarthy, says he "cemented sub-16 status" in his interview with a time of 15:56.48, in spite of "looking retirement in its face" only a few months ago when he broke his tibia and fibula.
While these boys are no strangers to adversity, they were able to show up and absolutely dominate, even while missing some of their main runners due to a scheduling mixup and some unfortunate injuries. The Marauders will take on the Catholic Track Conference meet this Saturday in Oak Ridge Park, determined to repeat their historic win last year at the same meet.