How "Curse of The Bambino" Will Help Us Survive 2020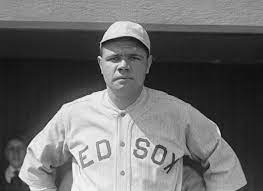 "Obstacles don't have to stop you," Michael Jordan said. "If you run into a wall, don't turn around and give up. Figure out how to climb it, go through it, or work around it." 
If there is anything that baseball teaches us it is the value of perseverance. In the early 1900s, the Boston Red Sox groomed one of the greatest hitters in all of baseball. Before Babe Ruth was the "Sultan of Swat," he pitched for Beantown. Although he was with the team only a short time he won three World Series titles. But, in 1920, he was the subject of one of the most memorable and notorious trades in baseball history. Ruth went down to New York as did the Sox's luck for more than eight decades. This became known as the "Curse of the Bambino." Bad for Sox, but good for fans because it created the most intense rivalry in sports. Year after year they came up short…until 2004. 
In 2004, the Red Sox put a great season together. Winning 98 games, they made the playoffs with a wildcard spot, won their divisional series, and advanced to the American League Championship Series against their nemesis: the New York Yankees. The two powerhouses battled it out in seven games with the Yankees winning the first three. The Red Sox became the first baseball team to come back from a three-game deficit to win the series in seven. 
The Sox had another challenge ahead of them in the St. Louis Cardinals who defeated them twice in 1946 and 1967. But, they were prepared for the battle. They won the first three games of the World Series scoring 21 runs compared to the 12 scored by the Cardinals, but they could not celebrate just yet. They had came back from a 3-0 deficit only a few days before, so they had to finish the job. Nevertheless, Beantown swept Mound City 4-0 winning game four by a score of 3-0. 
Finally, their hard work had paid off. They shattered the curse. 
We can learn a lesson here: Covid-19 smashed us by limiting our connection to friends and family. We lost experiences at school, at work, and on ball fields. Our motivation to carry on has waned. But, we have the power to fix this. Remember this latin phrase facietur, which means "it will be done." The Sox waited eight decades for their time to shine again. We can do the same. With the rollout of two Covid vaccines, we see that light at the end of the tunnel. We just need to pull all the good things that are doing well right now; together we can shine again. We, like the Sox, must persevere. As long as we are persistent, we will change "facietur" to "factum est" — "it has been done," just as the Red Sox did in 2004.